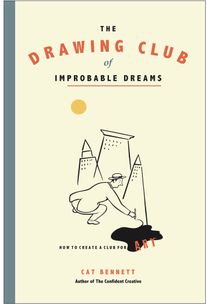 The Drawing Club of Improbable Dreams
How to Create a Club for Art
This book shows how to start and run a drawing club for
creative exploration. Included are exercises for 3 complete sessions which would  take a club through its first year.
Published by Findhorn Press, 2015.
Buy on Amazon.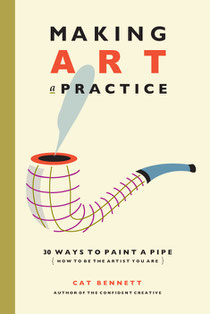 Making Art a Practice
How to Be the Artist You Are
This book offers 30 action exercises to make art a practice
to meet and grow the creative self in the world. It includes
art by over 20 contemporary artists both celebrated and
lesser known. It celebrates the artist in all of us.
Published by Findhorn Press, 2013.
Winner in Arts Category of Foreword Reviews 2013.
Buy on Amazon.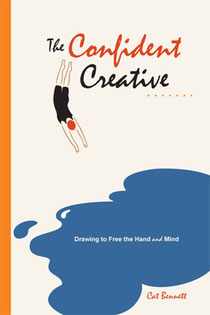 The Confident Creative  /
Drawing to Free the Hand and MInd

The book shows how drawing can connect us with our
true creative selves with ease. It offers ways
to overcome the obstacles to creativity by making
art in a yogic way. Illustrated with art by 20 artists.

See first 33 pages here.

Published by Findhorn Press, 2010.
Gold medal winner The Nautilus Book Awards 2011.
Buy on Amazon.